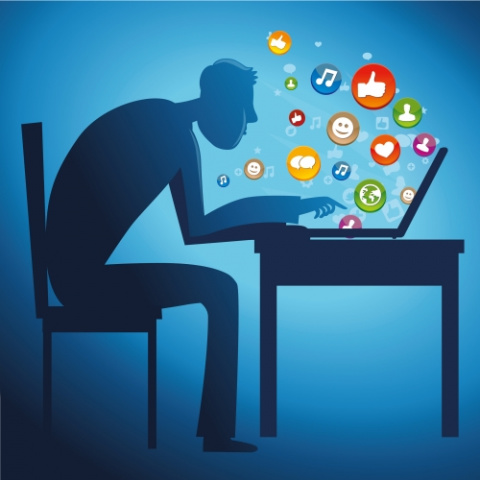 Webmasters do painstaking work: they look at the right SEO-optimization, statistics, and the overall technical side of the site.
And so, when at last everything worked and a bunch of leads fell in, then suddenly some of the users do not leave their contacts, someone unsubscribes from the newsletter or completely closes the website. Why does this happen?
Mistake 1. A looooot of emails.
Some people think that it is vital for the user to receive 10-15 emails per day about each update and change on the site. The price has risen, then it has dropped again, a new function has appeared - this is too much for one day. You always need to put yourself in the user's place and ask correct questions: "would I like to receive obsessive million letters a day even from the favorite site?". The answer is obvious.
As a result, such letters go from the "Inbox" section to the "Spam" section.
How to correct this misunderstanding?
Statistics say that only 8% of users want to receive one letter each day, while 23% - once a week. And other users do want to see letters from your site as rare as possible. Therefore, it is very important to find the best option for the newsletter. For example, once a week.
For each new item, you do not need one separate letter. It is better to wait, collect several new products/updates at once in one letter and do the newsletter.
If we are talking about financial offers, then you need to be careful. It's better to send 2-4 letters with a frequency of 40 minutes right after the subscription and stop there. Further, no more than once a week to remind yourself. Otherwise, importunity threatens to be placed in spam.
The field where you need to be able to feel and understand a person is gambling. Many users do this for the sake of free win, so you need to make sure that after reading your newsletter they want to go to the site. This will be the so-called "call to action". Instead of 10 free spins, better remind about super unique offers and cool prizes.
Mistake 2. Invalid Communication Policy.
The best thing you can do is stop treating users as numbers, especially if you want these users to be your customers/regular users.
Filter the entire contact data based on the number of orders, amount of money and other important parameters. The next step you need to do is to make suggestions about discounts, new products, offers i.e. everything important and interesting for specific user groups to find out in the mailing list.
Mistake 3. Repetitions. Repetitions.
Very often webmasters make one offer with the same text and even a picture and start sending it to your social networks and e-mail. It turns out that this is a standard template and there is no unique catchy offer. There is no individual approach.
To prevent this:
Send a letter at different time intervals, and not at once. It is advisable to inform about news feeds every 3-4 days.
Create only ONE channel for all messages, and use other channels only for certain categories of information.
For different channels, make unique (unlike) content of the info feed.
Mistake number 4. Individualization.
Of course, it is important to treat each user as an individual.
However, it is worth agreeing, nobody is surprised by email birthday greetings or even the mention of a user name at the beginning of the letter.
You need to have a look from a different angle:
No unisex letters. Do not be lazy and divide the contact database into men and women and do the newsletter according to interests, thereby making these offers unique.
Once again, we are dealing with user segmentation, but what can we do if it is the most effective way to take care of our guests and have a truly "individual approach". When you break up users into groups according to purchasing properties, it will be easier for you to compose useful offers.
Take the time and money to configure additional plug-ins and functions for recording the detailed actions of each user. This will help to collect as much information as possible.
Another important point: take care of the security of user personal data. If the site presupposes typing a bank card number or passport data, then it is better to provide protection. Otherwise, you risk losing customers if they see the message "not protected" or "the site may be a threat".
Mistake 5. Imposing your values.
What are we talking about? Not all people are vegetarians and not all are positive about conscious consumption. And some do not even know about the environmental disaster hanging over the entire planet.
That is, if your product is a story about the environment or the rejection of meat, then do neutral content, a picture and text without getting deeper into the jungle of social niches. You should be aware of the possibility that there are people who will not even go to your site, because they will think about the overpricing of your product/service, for example.
Mistake 6. We will call you back in 30 seconds.
Really cool option, but no need to dissemble - there is no such person who sits 24/7 and waits to call you back within 30 seconds. For example, in the USA and Russia, there are many time zones. The buyer may come to the site and want to purchase it at any time. Even when you are sleeping. After all, now you have 3 a.m., and he has 10 p.m. Therefore, if you promise to make a call in 30 seconds, then take care that this call will be done!
In fact, there are many problems of such kind. There are many nuances that not even every webmaster can eliminate. Therefore, it is very important to put yourself in the buyer's place and try to understand his/her thinking. It is necessary to give the user/buyer what he/she wants. And only in this case you will receive feedback in the form of conversion.