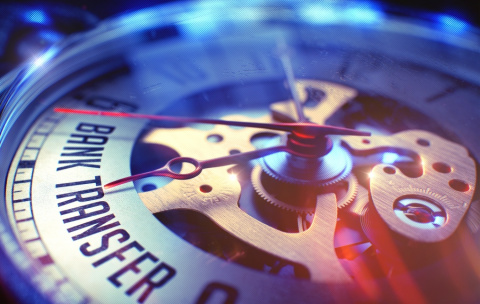 There are several ways to transfer money from one person to another, e.g. a banking transfer, wire transfer via a special system (for example Western Union) and an e-wallet. The last of these seems to be the most attractive for a number of reasons:
Banking transfers often take several days to proceed, whereas a transfer via a payment system takes a few seconds;       
Companies dealing with money transfers usually charge quite a high commission rates while e-wallet payments charge minimal rates;·        
There are additional charges for the transfers from and to cards of different banks. STICPAY, for example, has no hidden or additional charges.
Thus, it makes sense that users appreciate the efficiency of online money transfers and use this method regularly as it helps save both time and money.
Payment systems in Asia
The most developed regions in the context of payment systems are China, South Korea, Singapore and India. Let's have a look at the most popular online transfer services.
China       
China UnionPay (CUP) is one of the largest payment systems in the world which includes around 300 credit institutions both in China and abroad;        
Alipay is an e-wallet owned by Alibaba Group. It is used for payments on Chinese websites (AliExpress.com, Alibaba.com, Taobao.com etc.);        
Tenpay – a system created by Tencent holding. This is the second most popular payment gateway in China after Alipay with good prospects for the future growth;        
PayEasy is the system which only works with legal bodies and is the only way to pay for the purchases at Chinese iTunes Store and App Store.
South Korea
STICPAY – international e-wallet which is used for money transfers and online payments around the world. This system stands out due to its low commission rates and simplicity;        
Kakao Pay is a mobile payment system which operates only in South Korea. It is mostly used to pay for online purchases;         
Naver Pay is another mobile payment service used primarily for online shopping;        
Samsung Pay is the system developed by Samsung Electronics. It is a mobile e-wallet which operates on Android OS, to be more precise – on the phones of Samsung Galaxy range and Samsung Gear smart-watches.
Singapore        
PayPal – a large debit electronic payment system based in the USA which allows payments of bills and purchases along with the possibility to send and receive money transfers;        
Fast is similar to British Paym e-wallet where the users can send money to the mobile phone number of the receiver.
Other countries
South Korean systems Kakao Pay and Naver Pay are popular in the Philippines; Indonesia, Taiwan and Thailand are among the most active users of Line Pay payment gateway which is really easy to use – all you need to do is to install the app, link your banking card and you are ready to go ahead with the transactions. Indian users are in favor of M-Pesa (single office bank services), OxiCash and ITZ payment systems.
Easy domestic wire transfer.
STICPAY system offers a great alternative to traditional banking transfers both within one country and abroad. This payment gateway enables you to proceed with online transfers to any spot in your country or to any of 190 countries where the gateway operates. You can send money to other users of the same system, pay for online services in local currency (STICPAY supports multicurrency function), receive payments and even proceed with transactions in cryptocurrencies (4 most popular ones are available). In order to start working with STICPAY online payment service and enjoy transactions all around the world you need to follow the link https://www.sticpay.com/open_account/customer and pass easy registration.