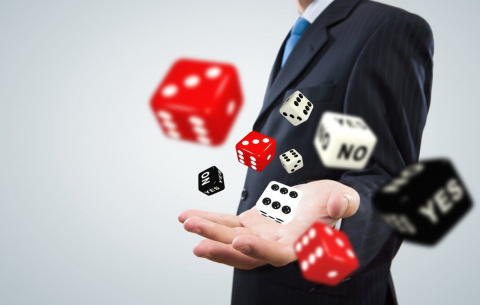 If your goal is to make gambling traffic and understand the advantages of this online business, then this article will help you find out the basics of working with this niche.
Gambling vs. COD
You can evaluate the benefits of working with gambling by comparing it with COD (Cash on Delivery).
Since our life is a game, everyone is playing the slot machines since the age of 18. It is easy to do, because the access to slots is always in your mobile phone.
Unlike gambling, where there is one bunch and one offer, in the COD you have to create separate bundles for each taken offer. Obviously, it is not very convenient and clearly not of your interests. It takes more time to test, and tests may be negative ROI.
In addition, COD offers have burnout, which means that then you need to have a new one each time, while gambling works like clockwork. Offer is stable. The fight is mainly for high-quality traffic, sources and conversion.
Since everybody likes playing games and taking risks, the gambling niche's outreach is much greater than that of COD (the age category of gambling is 18-70 years old).
In the COD you have to deal with a lot more campaigns than in gambling
Another point against the COD is the offers separation. If the COD needs to make divisions for each offer ( dietary supplements according to the problems, sneakers, a machine for management, etc.) and it leads to the limitation of the audience, then gambling is 100% concentrated on one offer and has more opportunities for the audience.
 
When users in COD offers have overstated expectations (for example, about dietary supplements), then it leads to a negative reaction due to the absence of the expected effect. Everything is simple in gambling: you took a chance, but knew the risks, so you won or lost. No high expectations.
 
A stable offer is about gambling, but certainly not about the COD.


 
Working in a COD niche, you will have to invest a lot of money on testing new offers. In case the test is successful, your competitors will quickly burn this offer. Then it will be necessary to conduct new tests of the bundles.
The main sources of valid players and scope
Gambling is designed for the category of people 25+ who are already independent and solvent. Such an audience can be found in all traffic sources. But the main thing is to find the right approach.
There can be several sources:
The use of push;
Context;
Apps in the stores;
Different SEO review sites.
Catchy brand
Despite the rather controversial reputation of casino brands, they are still very recognizable and confidently afloat. This happens because there is a regular flow of target audience.
At the same time, any COD offer simply burns out and you have to look again for the current offer. In addition, on the banner of the casino you can clearly understand the meaning of the product and make it memorable.
Convert in spring, summer, autumn and winter
Gambling can convert year-round. This is convenient because the offer and bundles do not have seasonality. While in the COD all offers depend on the season and it will take a lot of time to cast new bundles.
Gamble and simple math
It's not a secret that gambling is a form of addiction. The more you win, the more you become dependent on the slot machines, as well as others. This is a human factor.
Even having invested a small amount, you can easily get at least a charge of vigor and adrenaline, and at the very least win twice as much. Just math and a tempting offer that many find it difficult to refuse.