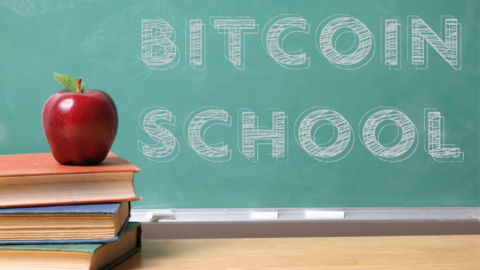 Cryptocurrency is a rapidly developing market. Experienced users have to engage in self-education daily to keep abreast of the latest developments in the field of blockchain, bitcoin and an extensive ecosystem of cryptocurrencies. Not to mention the newcomers, who often face difficulties with understanding new technologies. They simply don't know where to start.
That is why we can name five best Internet resources that will not only help to improve your knowledge and avoid many mistakes but also will help you to get rewards for your efforts in learning.
TokenTuber is a streaming platform that provides the most relevant information on all issues of cryptocurrencies. Constantly updated video materials allow users with different levels of knowledge and experience to get a comprehensive education.
The platform offers everyone to take part in a quiz launched in collaboration with popular cryptocurrency exchanges. Those who demonstrate better knowledge of digital assets can rely on material rewards and certificates of achievement.
Before passing the test, which includes ten questions, each participant is awarded 1000 TUBER tokens (one dollar). Depending on the complexity of the question, 100 TUBER or half of the balance is deducted for an incorrect answer. Users who pass the test without a single error receive the entire initial amount of tokens. For a result of more than 200 TUBER, the participant is awarded the certificate "Accredited Cryptocurrency Owner". Those who fail, it is recommended to undergo training on the platform.
It is worth noting that the test is not intended for beginners. However, for advanced TokenTuber users, there is an opportunity to win ten thousand dollars. At the same time, a lot of diverse educational content on the site will help fill any gaps in knowledge.
Since last year Earn.com became a part of Coinbase, it focuses more on the cryptocurrency sector, offering users various tasks for a fee in bitcoins.
In addition, Earn at Coinbase provides an opportunity to earn tokens while taking training courses in digital currency.
For example, if you successfully study at the DAI course, you will be paid remuneration in DAI stablecoins of $20, and for a course on EOS - $50 in EOS tokens.
Despite some difficulties, Earn.com is one of the most profitable educational resources because it offers a reward of up to $130 for some training courses.
3. Binance Academy
Binance Academy is an educational project of one of the world's biggest cryptocurrency exchanges "Binance". Unlike other learning resources, the platform offers absolutely free content in different languages. Interesting detailed materials, supplemented by original presentations, are divided into several categories: blockchain, security, economics, study guides, and videos.
Another nice feature of the site is that each article contains information about the approximate reading time and can be listened to. Although the audio is computer-generated, the quality is high enough not to be distracted by a synthetic voice.
4. Captain Bitcoin
The concept of the new Captain Bitcoin resource is similar to Token Tuber. Site users are encouraged by financial rewards for watching video content and performing various tasks.
Now Captain Bitcoin is at the stage of preparation to work. In addition, this resource is ready to pay $15,000 in bitcoins to users who actively participate in building a community and promoting the project as part of the referral program. Each successful referral is offered a reward of thousands of Captain tokens for attracting a new member.
Now it is forbidden to apply to a prize fund due to the lack of video materials. However, shortly, the platform promises to pay a thousand dollars in Bitcoins daily, giving users the right to view at least two videos.
In general, the concept of the site is quite intriguing, and soon it will be possible to evaluate its capabilities and prospects.
5. Bitcoin.com
Bitcoin.com will surely appeal to those who are looking for a simple informative website that will allow you to start working with cryptocurrency as quickly as possible. The manuals and training lessons, presented in an understandable form, provide all the necessary knowledge about the basics of Bitcoin technology, the safe purchase, and storage of cryptocurrencies. 
The resource will be useful for product developers in the Bitcoin Cash blockchain. The site offers tools, technical support and a number of educational materials for creating censorship-resistant applications and commercial blockchain projects.
Newcomers to bitcoin space, crypto enthusiasts and experienced traders can find many useful online resources to replenish their knowledge. However, agree that it is much more pleasant to study and receive a small reward for your efforts.